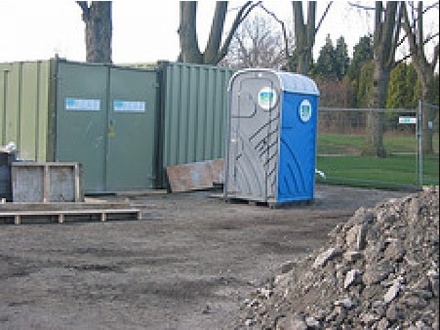 Liquid Portable Toilet (LPT)
Available
---
Product Description
Made exclusively for the portable Toilet industry, the LPT formulation is similar to the PTT product but contains in addition a dark blue dye specifically for toilets where the waste is visible.
LPT is a highly concentrated product for eliminating odours and reducing solids. It actually causes a biological change in waste matter, so that it cannot produce odours - while rapidly digesting solids. Even on the hottest days! LPT contains a mild fragrance for an immediate affect.
Applications:
Site Toilets
Event Toilets
Mine Toilets
Portable Toilets where the waste is visual
Dosage:
After emptying the portable toilet, add water charge to unit then add LPT as follows:
Portable Toilets, Waste Holding Tanks up to 160L - use 50ml
For specific dosages for other applications, contact EnviroPro.
Benefits:
100% Environmentally safe and non-toxic
The product contains no harmful chemicals, bacteria or enzymes.
End product is safe to dispose in septic systems, pit toilets or waste drop points.
Decomposes Solids from sides of tank
LPT's effectiveness increases with any rise in temperature, ensuring odour control on hot, humid summer days.
No fuss, single application, single product
Cost effective
Inhibits Faecal Coliform Growth
Product Information
| | |
| --- | --- |
| Product Type | Accessory |
| Price (incl. tax) | A$31.00 |
| Price (incl. tax) | A$395.00 |
| Price (incl. tax) | A$125.00 |
| Number of reviews | 0 |
Customer Reviews
This product does not have any reviews yet.